This morning, the GD Entertainment and Technology (OTCMKTS:GDET) shares have been moving on big volume. Shares are down 55% over the last 2 weeks and today broke above the high over the last 5 days. Is a bounce in store?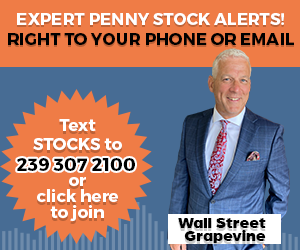 Market Action
Shares of GDET are trading at .0023 as of 12:15 up 22% gaining .0004 so far in todays session. Volume is 367 million shares almost double its 30 day average trading volume of 198 million shares a day. Trading opened at .0018 and has ranged between the open and a high of .0026. Potential resistance areas to keep an eye on are .0026 and .0029 above and support areas .0016 and .0013 below.
There is no news to be found today. As a matter of fact, there has been no news since 2020 at all.
If we look at their page on OTCMarkets we see the yield sign meaning limited information but if we go to their disclosures page we see they filed a 10Q from 2020 in February. Perhaps investors are speculating the company will file the rest of the 10Qs and 10Ks required to be up to date soon.
GD Entertainment & Technology, also known as GDET, focuses on high growth industries to fulfill a diverse selection of premium products worldwide. The company currently has one operating subsidiary, DreamCard, a high-end metal card that personalizes debit and credit cards for a fee, allows users to create a customizable debit or credit card using its state-of the-art online platform, and also customizes Specialty Cards for the Customer Loyalty and Affinity Networks. Dreamcard simply takes an existing debit or credit card and transfer its data and EMV chip into a new metal, 24karat or Stainless Steel card of the cardholders design and ships it to the holder. DreamCard in a secure seamless transaction. The Company redesigned and relaunched the website in July 2020, www.Dreamcard.cc with a completely improved back-end business portal which makes the User experience much friendlier and more streamlined. The Company markets to the business enterprises that promote commerce to members with a VIP card to accent the importance of member. Casinos and Affinity Networks are our largest consumers.

About DRP Gazette
DRPGazette.com reports on news from the Wall Street Grapevine. We cover penny stocks, breakouts, momentum plays, catalyst plays, bounce plays, and more. If you have a news story investors should hear about or are interested in being a guest contributor please contact Editor@DRPGazette.com.