When a stock trades within a range, it does not mean that it ought to be ignored. It may well be the time for investors to take a closer look and then figure out if it might break out into a rally any time soon or not. In this context, it may not be a bad idea to take a closer look at Trutankless Inc(OTCMKTS:TKLS), which saw its stock trade within a range on Tuesday.
Market Action
On Tuesday, TKLS stock ended flat at $0.72 with 80 shares, compared to its average volume of 907 shares. The stock moved within a range of $0.7200 – 0.7200 after opening trade at $0.6520.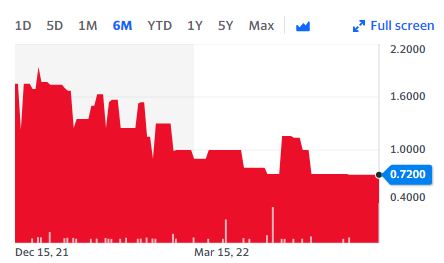 About The Company
Trutankless is involved in the development of state of the art home automation and efficiency systems which are easily accessible. One of the products manufactured by the technology company includes the tankless water heater which beats the traditional water heaters in a range of metrics starting from output and environmental impact to reliability and energy efficiency.
The products are sold by Trutankless through distributors in the plumbing wholesale space and dealers who operate in the United States. The company had been established back in 2008 and is based out of Scottsdale, Arizona.
Trutankless, Inc. Completes Spin-Off of Notation Labs, Inc.
Yesterday, the company had also been in the news after a significant development. It was announced yesterday that it had been successful in completing the spinoff of Notation Labs Inc. It was back on January 21 this year that the company had received the notification from FINRA with regards to the receipt of the requisite documents for Trutankless and its transfer agent Pacific Stock Transfer to move forward with the process. Following that, the spinoff of 100% of Notation Labs was completed successfully on January 24.
It was announced yesterday that after the completion of the spinoff, each shareholder in Trutankless was awarded with one common share in Notation Labs Inc for each block of four Trutankless shares. All shareholders who had been shareholders of record as of December 10, 2021 had been awarded with the Notation Labs shares on January 24, 2022.
The shareholders in Trutankless did not have to perform any action in order to be awarded the shares. It was an important step from Trutankless and one that may have proven to be rewarding for tis shareholders.
Traders Note
TKLS stock is trading above the 10-Day and 50-Day Moving averages of $0.8730 and $1.11. Moreover, the stock is trading is the neutral zone with RSI stands at 38.