The week started off on a rather sedate note for investors in Protect Pharmaceutical Corporation (OTCMKTS:PRTT) as the stock remained within a range, however, at the same time, it ought to be noted that the company was in the news as well. In light of that, it could be a good move for investors to perhaps learn a bit more about Protect Pharmaceutical's business and also about the fresh development.
Market Action
On Monday, PRTT stock ended flat at $0.4197 with 1.7K shares, compared to its average volume of 4.7K shares. The stock moved within a range of $0.4197 – 0.4197 after opening trade at $0.4197.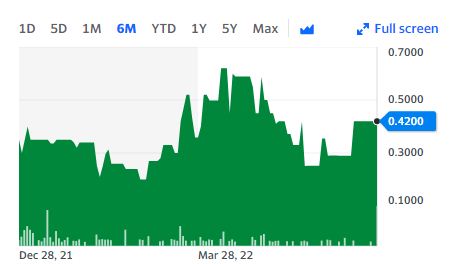 About Protect Pharmaceutical Corporation
Despite its name, the company is actually involved in the software development space and is involved in the production and release of products that are meant for both the business-to-consumer as well as the business-to-business markets. Protect Pharmaceutical is best known for developing customized software solutions and also provides business consulting services. It works across a wide range of industries starting from business automation and finance to blockchain development and big data among others.
Although the stock remained within a range yesterday, it was a momentous day for Protect Pharmaceutical as it emerged that it had completed a crucial acquisition.
Protect Pharmaceutical Corporation has acquired a top-notch software development company.
The company announced yesterday that it had been successful in completing the 100% acquisition of the company CJSC Inaiapp. CJSC Inaiapp is a company that is based out of Belarus and is best known for developing corporate software that is meant for the digitization of businesses.
The reason why it is a crucial acquisition for Protect Pharmaceutical is due to the fact that Inaiapp is a company of long-standing and over the past eight years, it has managed to create a list of many long-term clients.
On top of that, the company is also well known for having made a reputation in the blockchain development space and that is something that could prove to be a major boost for Protect Pharmaceutical.
Last but certainly not least, it is also important to keep in mind that the company's management is highly qualified and is going to bring a new level of talent to Protect Pharmaceutical. It now remains to be seen if the Protect Pharmaceutical stock can make a move today in light of this development.
Key Quote
"Robotic process automation, AI systems and machine learning systems, blockchain-based solutions, Data Science tools for business growth – we closely follow global trends in IT technology and are now ready to create the most profitable solution for your business." – says Nick Greb, President of PRTT.
Traders Note
PRTT stock is trading above the 20-Day and 50-Day Moving averages of $0.39 and $0.40 respectively. Moreover, the stock is trading in the neutral zone with RSI stands at 52.