The poker industry has managed to grow at a remarkable rate over the course of the past years and nowadays more and more investors are looking for options in the sector.
One of the companies that you could consider looking into at this point is The World Poker Store Inc (OTCMKTS:WPKS), which has emerged as a well-known operator in the industry. Although it is true that the stock fell sharply yesterday and went down by as much as 9%, it may be important for investors to figure out if it might in fact be an opportunity or not.
Market Action
On Wednesday, WPKS stock slumped 9.10% to $0.10 with 300 shares, compared to its average volume of 19K shares. The stock moved within a range of $0.1000 – 0.1000 after opening trade at $0.10.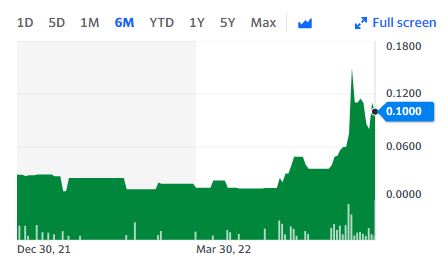 About World Poker Store
The company is involved in the management of poker tournaments in the United States and also overseas.
In addition to that, The World Poker Store is also involved in selling poker-related merchandise like playing cards, poker supplies, poker chip cases, poker tables, poker chip sets, and other related items. These products are sold to players, casinos, online poker sites, and card rooms among others.
The company had been established back in 2004 and is based out of Bloomington in Minnesota. Although the stock went down yesterday, it should be noted that the company did make a significant announcement and it may be a good move to take a look into it. The World Poker Store is on the verge of being merged with Genuine Marketing Group Inc and the news that emerged yesterday was related to the latter.
Genuine Marketing Group Inc. adds IBM Alumnus to Board of Directors
Genuine Marketing announced yesterday that it appointed a new Chief Technology Officer in the form of William Le Voir-Barry. In addition to that, Barry has also been inducted into the company's board of directors.
In this regard, it ought to be noted that it was back on June 22 that Genuine Marketing had submitted the documents with regards to the merger with The World Poker Store. The merger in question is expected to become effective on July 15, 2022. Barry is going to join the board officially once the above mentioned merger is completed. At this point in time, it is going to be interesting to see if The World Poker Store stock can make a recovery.
Traders Note
WPKS stock is trading above the 20-Day and 50-Day Moving averages of $0.07 and $0.04 respectively. Moreover, the stock is trading in the neutral zone with RSI stands at 59.