This past Friday there were a number of stocks that had ended the day with considerable gains and one of those was the Limitless Venture Group Inc (OTCMKTS:LVGI) stock. It attracted considerable attention from investors on Friday and ended the day with gains of as much as 14% as investors piled onto it in a big way.
It is quite likely that the stock is going to come into focus among investors today and hence, it may be a good move to perhaps take a look at the latest developments that may have led to the rally. While it is true that there was no news about the company on Friday, it should be noted that the company was in fact in the news the day before and it may be a good time to take a look into it.
The company is involved in providing its shareholders with the opportunity of investing in the business of small and medium sizes.
Market Action
On Friday, LVGI stock soared 14% to $0.0057 with 49K shares, compared to its average volume of 246K shares. The stock moved within a range of $0.0057 – 0.0064 after opening trade at $0.0061.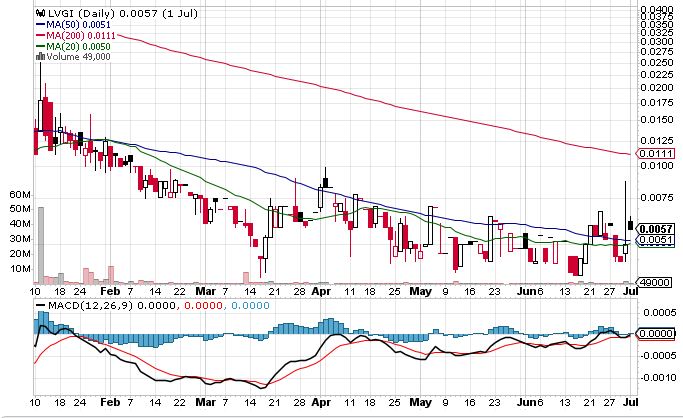 Latest News
Last Thursday it announced that it had been successful in picking up the rest of the 49% interest in the company Keto Sports Inc and following that transaction it owned the entirety of the company.
By virtue of this transaction, the company now owns the Keto Sports brand as well. That was certainly a significant development for the company and one that led to considerable excitement among investors. It is going to be interesting to see if the stock can manage to hold on to its momentum today as the market reopens after the long weekend.
In this context, it may be a good idea for investors to keep in mind that earlier in the year on April 4 Limitless Venture Group announced record revenues for the fiscal year 2021. The revenues for the fiscal year came in at $1589471 and that was a fresh record that surpassed the previous record of $539230 that had been posted in the 2020 fiscal year. That reflected a year on year rise of a staggering 195%. It is a reflection of the fact that Limitless Venture Group may well be on the path to strong growth.
Traders Note
LVGI stock is trading above the 20-Day and 50-Day Moving averages of $0.0051 and $0.0051 respectively. Moreover, the stock is trading in the oversold zone with RSI stands at 53.