One of the companies that investors could consider taking a look into this morning is Olive Tree People Inc. It is a subsidiary unit of Oliveda International Inc (OTCMKTS:OLVI) but it is listed separately.
Market Action
On Thursday, OLVI stock ended flat at $0.0660 with 256 shares, compared to its average volume of 1.3K shares. The stock moved within a range of $0.0660 – 0.0660 after opening trade at $0.0660.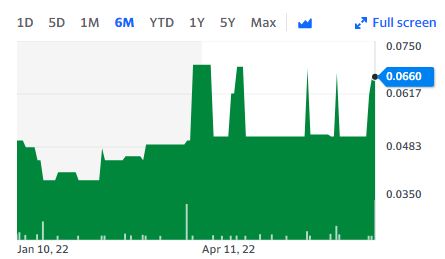 About Oliveda International
The company has been in existence for more than two decades and is involved in manufacturing as well as distributing cosmetics and waterless products. Olive Tree had been established by Thomas Lommel, a German investor and is regarded as one of the major players in the premium natural cosmetics segment.
Olive Tree sells its products online and in addition to that, it has a global network of as many as 650 stores through which it sells its premium cosmetics. In the next five years, Olive Tree expects to have as many as 60 flagship stores and also boost the number of its branches to 1200 globally.
Olive Tree People Inc. Announces New Revolutionary Waterless Skincare Products and Offers Investors Free Products
Now that you have a fair idea about the nature of the company and its business, it may be a good move to consider taking a look at some of the latest developments. The company was in the news yesterday after it announced that it had been successful in the launching of as many as four new highly innovative waterless skincare beauty products over the course of the past three months.
Yesterday, Olive Tree also noted that the F81 AHA+HT facial serum, which was one of the four products, has already managed to emerge as a potential new bestselling product. However, that was not all. The company also announced that depending on the level of their investments, Olive Tree investors would also get free products.
In this context, it should be noted that in its announcement yesterday the company asked investors to send in details of their mailing address to the e-mail address investors@oliveda.com.
Once the company gets hold of the addresses it would send the premium waterless skincare products to the investors for free. Those who have invested in the company are going to get products worth one-third of the valuation of their investment.
For instance, if someone has invested $3000 in the company then he is going to get products worth as much as $1000 for free. At this point in time, the company is offering its shares for $1.25 a share as part of the Regulation A+ Tier 2 offering. In this offering, the company seeks to raise as much as $15 million.
Earnings Update
On the other hand, investors also need to keep in mind that the company is growing at a fairly impressive rate as well. Although 2021 had proven to be a challenging year for the cosmetics industry, the company had managed to clock gains of as much as 21%.
While the growth amidst all the chaos was a significant achievement, it was also announced last month that Olive Tree was also looking to acquire a technology company. The tech company is going to be responsible for the development of a mental health mindfulness app. It may be a good move to keep the stock in your watch lists at this point.
Traders Note
OLVI stock is trading above the 20-Day and 50-Day Moving averages of $0.055 and $0.049 respectively. Moreover, the stock is trading in the neutral zone with RSI stands at 56.