Vertically integrated cannabis operator and dispensary franchisor, Item 9 Labs Corp (OTCMKTS:INLB) delivers premium products from large-scale cultivation and manufacturing facilities in the US. The brand specializes in the best products as well as user experience across different cannabis categories.
Market Action
On Tuesday, INLB stock ended flat at $0.65 with 125 shares, compared to its average volume of 19K shares. The stock moved within a range of $0.6500 – 0.6500 after opening trade at $0.6770.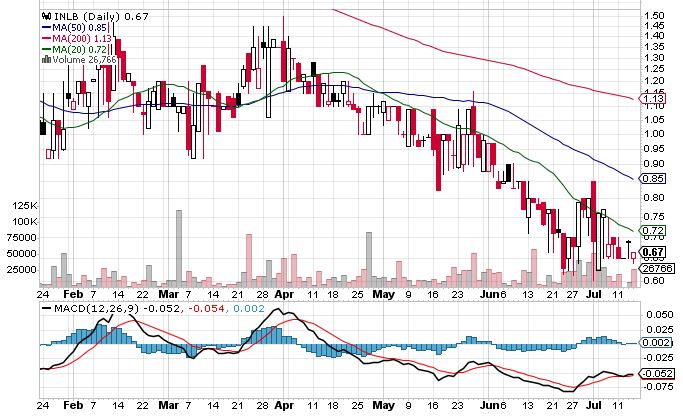 Significant Colorado Expansion Propels Unity Rd. Into Next Phase of Statewide Growth
Item 9 Labs Corp's Unity Road, the first national cannabis dispensary franchise in the country, is witnessing fast growth across Colorado with four shops open or in various stages of development.
The brand first forayed into the Colorado market in June 2021 with its franchise partners, Nate, and Bruce Wetzel. The upcoming initiative is a fast-growing cannabis franchise in a corporate shop located on N. Washington St. in Denver. Additionally, the North Denver Unity Rd. will be commencing with a big opening scheduled for the Summer.
Andrew Bowden, chief executive officer of Item 9 Labs Corp said that the goal in Colorado, as well as the greater Denver area, is to ensure Unity Rd. is the market's go-to local neighborhood cannabis shop.
The franchise assisted the local partner in securing license approval for a dispensary close to the Cherry Creek neighborhood of Denver. The shop is located in the residential and commercial district, which has a significant landmark for nightlife and entertainment and nightlife. It is surrounded by historic beauty, shopping centers as well as Denver's greenery.
Currently, Unity Rd awaits local approval on license and anticipates the location to be operational by end of this year. The firm's parent company signed an Asset Purchase Agreement earlier for the acquisition of a medicinal and recreational dispensary, Herbal Cure, which operates in Washington Park. The shop was to be rebranded to Unity Rd within 6 months of closing the acquisition becoming the brand's flagship location.
Unity Rd.'s Chief Franchise Officer Mike Weinberger said that the goal is to ensure dispensary ownership remains with local entrepreneurs. Mike added that the saturated markets such as Denver, where multi-state operators are dominating the space, the franchise provides prospective and existing entrepreneurs a route to compete.
Colorado is amongst the most mature cannabis markets in the country with the adult-use cannabis market generating $12.2 billion in sales. Last year, it saw one of the highest annual revenue numbers with $2.2 billion generated across both adult-use and medical markets. The Nevada Facility commenced began in early 2019 and has been moving rapidly. Presently, Item 9 Labs Corp waiting for water and electrical connections to be finished.
Chase Herschmann, director of business development at Item 9 Labs Corp said that the cultivation and lab facility in Nevada was strategically developed for ensuring complete optimization and efficiency. Chase added that the firm's experienced team has spearheaded both the build and expansion of a number of cultivation sites across North America. He added that the construction team is working together with operations for ensuring facilities are developed with the strategic processes.
Key Quote
"Our goal in Colorado and the greater Denver area is to make Unity Rd. the market's go-to local neighborhood cannabis shop," said Andrew Bowden, chief executive officer of Item 9 Labs Corp.
Traders Note
INLB stock is trading above the 20-Day and 50-Day Moving averages of $0.74 and $0.87 respectively. Moreover, the stock is trading in the neutral zone with RSI stands at 39.