The news of a business unit of a company managing to bag many contracts is almost always seen as a positive development by investors and hence, the ZICIX Corporation (OTCMKTS:ZICX) stock may well be worth looking into today.
Trading Data               
On Tuesday, ZICX stock ended flat at $0.0022 with more than 5.15 million shares, compared to volume of 2.75 million shares. The stock moved within a range of $0.0021 – 0.0025 after opening trade at $0.0022.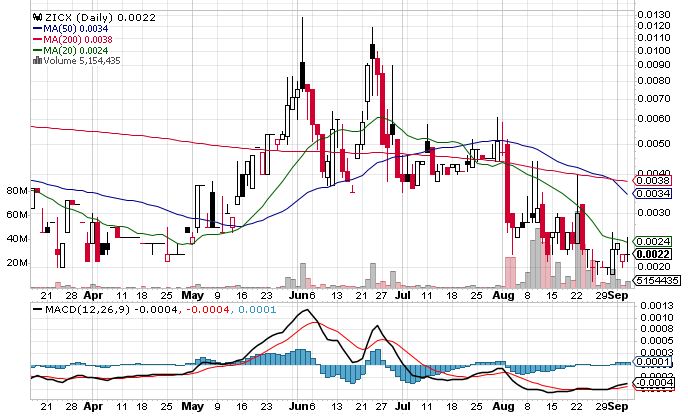 ZICIX+CTIP-FII UPDATES STOCKHOLDERS ON PROJECTS ON-GOING
The company was in the news yesterday after Fernando Sopot, its President, announced that CTIP First Investment Inc, which is a unit of ZICIX, had made significant headway in securing new contracts. CTIP had managed to secure a range of private and government contracts in recent times. That was a major new announcement from the company and one that is expected to bring the ZICIX stock on to the radars of investors over the course of the coming days.
The company then proceeded to announced the list of contracts that it had managed to bag up until August 31, 2022. The projects are located in different parts of the world and in total eight projects had been announced by ZICIX.
In addition to that, it is perhaps also important to point out that the company had also been working with highly experienced and qualified groups, who are part of a consortium. It remains to be seen if the ZICIX stock can manage to make a move this week.
Technical Data
ZICX stock is trading below the 20-Day and 50-Day Moving averages of $0.0025 and $0.0034 respectively. Moreover, the stock is trading below the 200-Day moving average of $0.0038.