Interactive learning technology solutions providing company Galaxy Next Generation Inc (OTCMKTS:GAXY) is one of the companies that may be on the radars of investors this morning after it made a major announcement this morning. The company came into the news cycle this morning after it announced that it had inked a fresh reseller partnership with the firm Camcor Inc.
Market Action
On Tuesday, GAXY stock went up 8.58% to $0.0652 with more than 340K shares, compared to its average volume of 83K shares. The stock moved within a range of $0.0590 – 0.0840 after opening trade at $0.0615.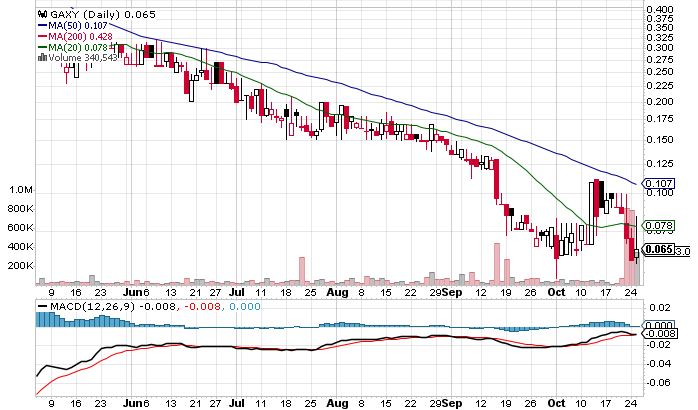 Galaxy Next Generation Announces National Partnership with Camcor
Camcor had been established as far back as 1949 and is a well-established firm which is known for offering a wide range of digital imaging, audio-visual, technology and photographic solutions. The latest partnership could well prove to be a major boost for Galaxy Next Generation in the long run.
The Chief Executive Officer of Galaxy Next Generation Gary LeCroy spoke about the latest developments as well. He noted that the latest partnership was another indication about the fact that the company was continued with its momentum in creating an ever expanding presence in the United States market.
The partnership with Camcor is national in nature and hence, it could be seen as a major new positive. He went on to note that Camcor has also grown its presence in a big way in many of the states across the United States in recent times.
Key Quote
"We continue to build momentum with expanding our market footprint in the U.S. as demonstrated by securing another national partnership," said Gary LeCroy, Chief Executive Officer of Galaxy. "The Camcor team is growing extensively in many states across the U.S. with a strong foothold on many educational technology and security contracts at the national, state, and local level. We are excited to work with the Camcor team as part of our accelerated go-to-market strategy and we look forward to partnering and growing our business together."
Traders Note
GAXY stock is trading below the 20-Day and 50-Day Moving averages of $0.0822 and $0.1069 respectively. Moreover, the stock is trading below the 200-Day moving average of $0.4281.