One of the companies which may come into focus among investors this morning is Aluf Holdings Inc (OTCMKTS:AHIX) in light of an announcement from the holding company on Thursday. The company, which is involved in proprietary software and technology solutions development, announced yesterday that it had inked a binding letter of intent with regards to the acquisition of BizzUniverse, a tech company which is privately owned.
Market Action
On Thursday, AHIX stock increased 13.46% to $0.0118 with 3.65 million shares, compared to its average volume 277.65K shares. The stock moved within a range of $0.0103 – 0.0169 after opening trade at $0.0104.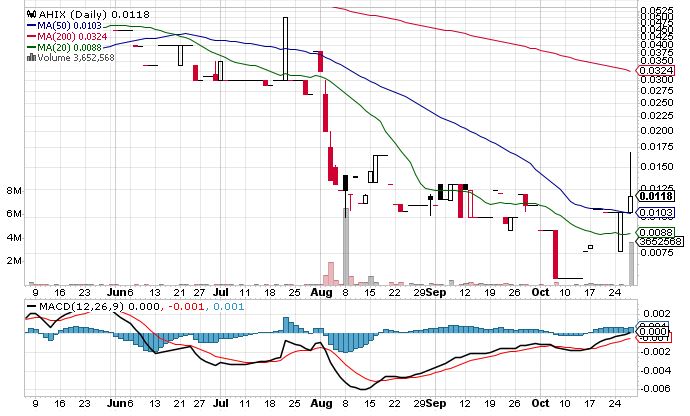 Aluf Holdings, Inc. to Acquire BizzUniverse, Inc. a Technology Company Serving Commercial and Business Development Communities
If the acquisition does eventually go through then it is going to be in line with the strategy at Aluf Holdings to generate both growth and profitability through strategic acquisitions and mergers with bring value. It should be noted that a number of steps are going to be completed as per the letter of intent before the acquisition could be completed.
In addition to that, there is the matter of due diligence that would need to be concluded too. If the definitive agreement for the acquisition is completed, then Aluf Holdings believes that the transaction could be completed at some point no later than January 31, 2023. The deal is valued at $7.5 million and it is going to be completed through the issuance of restricted common stock as well as short term seller financing.
Technical Data
AXXA stock is trading below the 20-Day and 50-Day Moving averages of $0.0098 and $0.0111 respectively. Moreover, the stock is trading below the 200-Day moving average of $0.0177.