Anyone who may be looking into the possibility of investing in holding companies may consider taking a closer look at the Cann American Corp (OTCMKTS:CNNA) stock. It is a holding company which is involved in creating a varied portfolio of intellectual properties at this point in time.
Market Action
On Wednesday, CNNA stock moved down 6.78% to $0.0055 with 12.77 million shares, compared to its average volume 2.86 million shares. The stock moved within a range of $0.0054 – 0.0072 after opening trade at $0.0066.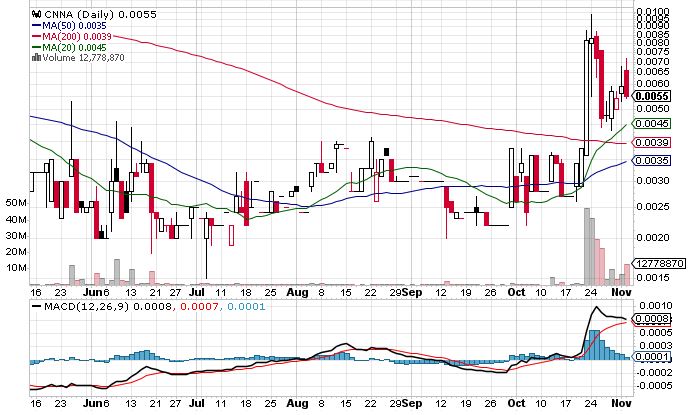 Cann American Corp. Completes Asset Purchase and Change in Management
The company was in the news yesterday after it made an announcement with regards to another asset purchase and also provided an update about its new management. The company announced yesterday that back on October 31, 2022 it had been successful in completing the asset purchase in Mark2media and turned it into a subsidiary unit with majority stake.
It was a major new acquisition for the company considering the fact that Mark2media operates a unit business. It is a tech company which is involved in the development and distribution of applications on a global level.
In addition to that, the company has deployed a unique business model that is meant for getting rid of heavy end user costs. The company is registered on all the major application marketplaces like Oculus, Google Play, Steam and Apple Store. It would be interesting to see if the Cann American stock come into focus among investors today or not.
Key Quote
Stated Cann American CEO, Alexander Woods-Leo: "I'm very excited for the opportunity to embark on this new era for Cann American and its shareholders. I have a bold new vision and direction for the Company and look forward to a bright future for Cann American."
Technical Data
CNNA stock is trading above the 20-Day and 50-Day Moving averages of $0.0048 and $0.0035 respectively. Moreover, the stock is trading above the 200-Day moving average of $0.0039.