A corporate reshuffle at a company is almost always followed keenly by investors and hence, it may be a good move to take a closer look at the announcement from IJJ Corporation (OTCMKTS:IJJP) on Thursday. The company announced yesterday that it had officially appointed two boards in the form of corporate officers.
Market Action  
On Thursday, IJJP stock jumped 20% to $0.0006 with more than 136.05 million shares, compared to volume of 22.36 million shares. The stock moved within a range of $0.0005 – 0.0007 after opening trade at $0.0006.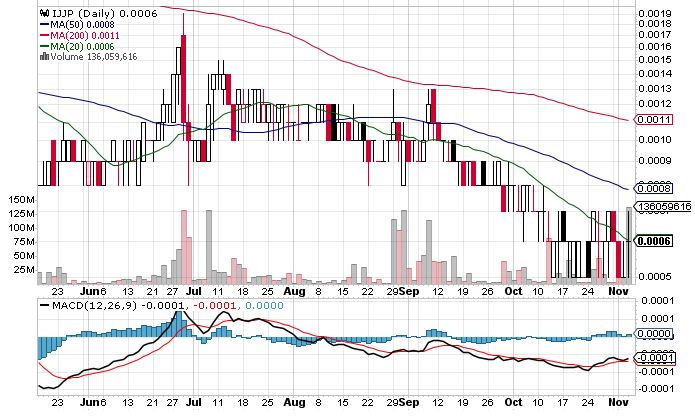 IJJ Corporation Announce the Appointment of Two Boards of Directors Are Officially Corporate Officers
The company announced yesterday in its update that out of the four selected candidates, two were appointed as voting corporate officers in the company. One of those is David Adams Jr, who is the vice president of business relationship and as a director he is going to be in charge of Public and Investors Relations.
The other candidate who was selected by IJJ Corporation was OlumideAkinwande, who is the Vice President of Information Technology. As a member of the board, he is going to hold the position of the Chief Technical Officer.
The company noted that it had worked out separate Management Consultant Agreements for each of the two positions. In addition to that, extra resources have also been deployed in order to onboard the new partners. It is now going to be interesting to see if the IJJ Corporation stock experiences any attention from investors today.
Technical Data
IJJP stock is trading below the 20-Day and 50-Day Moving averages of $0.0006 and $0.0008 respectively. Moreover, the stock is trading below the 200-Day moving average of $0.0011.