This morning a number of stocks are going to come into focus among investors and one of those could well be the Nanomix Corporation (OTCMKTS:NNMX) stock. The company had come into focus among investors this past Friday after the mobile point of care diagnostics firm made a major new announcement.
Market Action
On Friday, NNMX stock ended flat at $0.6980 with 100 shares, compared to volume of 2.68K shares. The stock moved within a range of $0.6980 – 0.6980 after opening trade at $0.6980.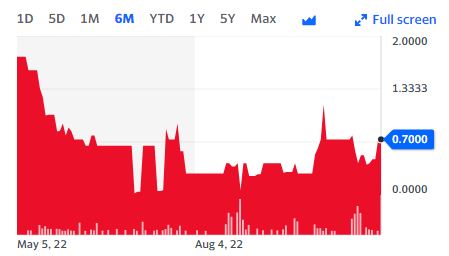 Nanomix Enters into Multi-Country Distribution Agreement for the eLab System with Mast Group Limited
The company announced on Friday that it had gone into a multi-region distribution agreement with the company Mast Group Limited. In this context, it should be noted that the Mast Group is known for being an independent manufacturer and supplier of high class diagnostic products which are meant for industrial, clinical and veterinary testing.
Mast is based out of the United Kingdom, but the company also has subsidiary units in France and Germany. As per the provisions of this deal, Mast will be involved in distributing the eLab system from Nanomix in Germany, South Africa, France, Netherlands and United Kingdom. The Chief Executive Officer of Nanomix, Thomas Schlumpberger spoke about the latest deal as well.
He noted that the deal with Mast Group was the biggest move towards the company's expansion ever in Europe. It is going to be interesting to see if the Nanomix stock makes an upward move any time soon.
Key Quote
Thomas Schlumpberger, Chief Executive Officer of Nanomix, stated, "This new agreement with Mast Group becomes our largest expansion to date within Europe for the Nanomix eLab® system.  The Nanomix solution is a unique, breakthrough technology that offers mobile, timely diagnostic capability from a whole blood sample.  The eLab system will help expedite sepsis and pneumonia diagnosis leading to more informed treatment decisions, thus improving patient outcomes and hospital clinical collaboration."