Nevada corporation Fast Finance Pay Corp (OTCMKTS:FFPP), which is managed by a German entity, saw its stock take a beating on Tuesday as it ended the day with a decline of as much as 16%. The company announced yesterday that it had reached an agreement to acquire Fast Finance 24 Holding AG from its parent company.
Market Action
On Tuesday, FFPP stock lost 16.13% to $0.0130 with more than 7.86 million shares traded, compared to volume of 525.66K shares. The stock moved within a range of $0.0118 – 0.0240 after opening trading at $0.0145.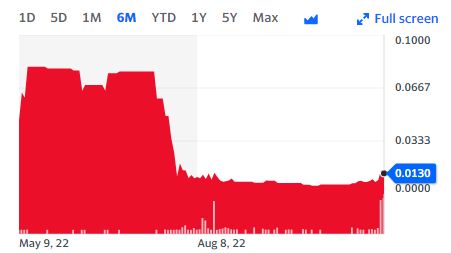 Fast Finance Pay Corp. ('FFPP') acquires Ok.de Holding, Inc. and, through it, the Ok.de Mobile Business
Fast Finance 24 Holding is a private limited company and is traded on the Frankfurt Stock Exchange and had been incorporated in North-Rhine Westphalia, a German state. In the past the acquired company had been known as Ok.de and had been known for its free email as well as for its end to end encrypted instance messaging service.
It could well prove to be a significant new acquisition for Fast Finance Pay Corp, considering the fact that Ok.de already boasts of around 2.3 million users on its email service. However, it should also be noted that the email as well as the instant messaging service are both primarily in use in the German market. That being said, it now remains to be seen how Fast Finance Pay Corp works with the new acquisition once it goes through.
Key Quote
Commenting on the logic behind the acquisition of OK.de through SPV OK.de Holding, Inc., Dartsch said, 'Because of the areas of e-finance our present two subsidiaries, ff24Merchant Services GmbH and ff24 Ventures GmbH, address, which are B2C e-payments processing, and C2C e-banking and cross-border remittances respectively, OK.de not only represents a channel for us to communicate with potential customers for these offerings but it gives us an insight into what people might wish to be able to do in terms of e-financial services, which is where OK.de and its software partners can step in to develop solutions or fill a gap in the market. The logical place in the Fast Finance universe for OK.de had to be alongside our other FinTech businesses, within FFPP.