On Monday, Transportation and Logistics Systems Inc (OTCMKTS:TLSS) was another company which announced its financial results for the three month and nine month periods ended on September 30, 2022. Investors seemed to have been impressed by the numbers and that was reflected in the 8% gain that was recorded by the stock yesterday.
Market Action
On Monday, TLSS stock rose 8.33% to $0.0058 with 9.95 million shares, compared to volume of 5.39 million shares. The stock moved within a range of $0.0045 – 0.0060 after opening trade at $0.0045.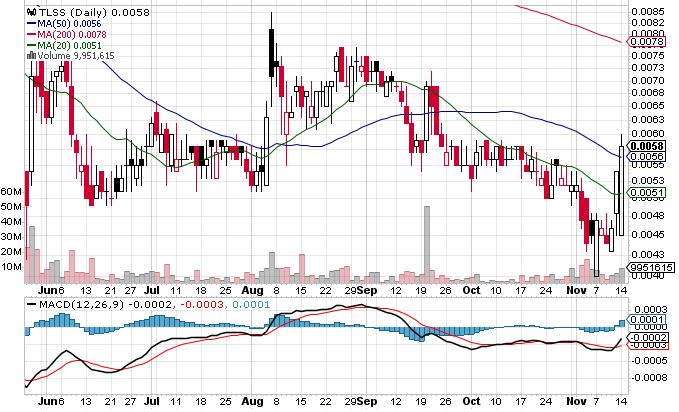 TLSS Announces Financial Results for the Three and Nine Months Ended September 30, 2022
The company managed to generate revenues of $1,700,000 in the three month period and that reflected a year on year rise of as much as 40.9% on a year on year basis. Transportation and Logistics Systems noted that the rise in revenues was primarily fuelled by the acquisitions of Freight Connections and JFK Cartage during the third quarter.
On the other hand, the loss from operations in the third quarter actually declined to $1,016,000 from $1,896,000 in the prior year period. The net losses for the period stood at $1,044,000 and that was a major reversal from the net income of $6,255,000 in the prior year period. Last year, the company had recorded such substantial net income owing to the deconsolidation of its subsidiaries. In the nine month period, Transportation and Logistics Systems posted revenues of $,,000 and that reflected a rise of $91,000 year on year.
Technical Data
TLSS stock is trading above the 20-Day and 50-Day Moving averages of $0.0051 and $0.0056 respectively. However, the stock is trading below the 200-Day moving average of $0.0078.