If you are looking into stocks to track this morning then it could be a good move to consider taking an interest in the BrightRock Gold Corp (OTCMKTS:BRGC) stock.
Market Action
On Monday, BRGC soared 2.78% to $0.5239 with more than 95.64K shares, compared to its average volume of 129.81K shares. The stock moved within a range of $0.5000 – 0.5349 after opening trade at $0.5099.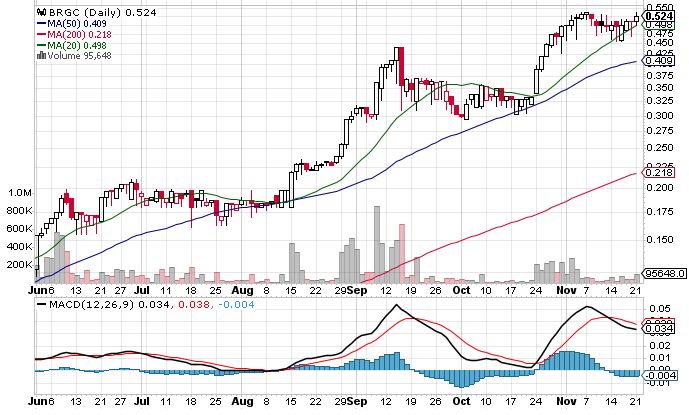 BrightRock Gold Corp Announces Upcoming XRD Testing at its Midnight Owl Lithium Project
The company announced yesterday that it had set a tentative date of November 28, 2022 on which it would start the XRD testing through the deployment of the Z-903 LIBS Analyzer. It was a significant new announcement from the company and it was also noted by BrightRock Gold that the whole thing could be completed tentatively by December 2, 2022. The company announced tentative dates due to unforeseen circumstances which may affect the timeline.
XRD testing or X-Ray Diffraction testing is a method by way of which it is possible to check crystalline material structure. On the other hand, the analyzer that is going to be deployed by the company is going to be able to measure each of the elements that are present in periodic table at the structure.
The analyzer is primarily used at the time of exploration activities and helps in finding out the presence of lithium in any structure. It could be a good time for investors to keep an eye on further developments with regards to BrightRock Gold.
Technical Data
BRGC stock is trading above the 20-Day and 50-Day Moving averages of $0.48 and $0.41 respectively. Moreover, the stock is trading above the 200-Day moving average of $0.22.