On Monday, the Maverick Energy Group Ltd (OTCMKTS:MKGP) was in the news after it came up with a major announcement with regards to the formation of its Technical Advisory Board. The formation of a technical advisory board is a significant development since such a body almost always has a major impact on the direction of the company.
Market Action
On Monday, MKGP stock increased 1.45% to $0.0700 with more than 775.81K shares, compared to its average volume of 165.07K shares. The stock moved within a range of $0.0620 – 0.0920 after opening trade at $0.0719.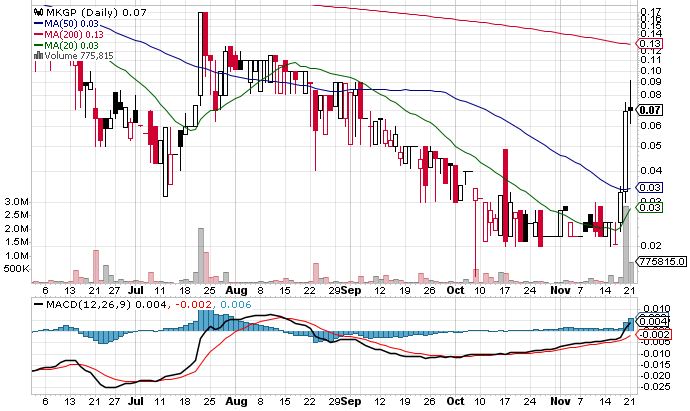 Maverick Forms Technical Advisory Board
Hence, it was a significant development for Maverick Energy. The company noted in its press release that the Board of Directors approved the formation of the board so that it could advise Maverick and provide it with the necessary guidance so that it could grow into a successful and profitable firm.
It was also announced that Neville Henry had been appointed as the first member of the technical advisory board by Maverick Energy. The President and Chairman of the company Mr McCabe spoke about the appointment as well.
He noted that Henry's expertise and experience are going to be important in the future growth of the company. However, he went on to add that in the coming days Maverick would make announcements with regards to more members who are going to join the technical advisory board. Those members are going to have specific industry level expertise.
Key Quote
"Maverick is excited to welcome Mr. Henry to Maverick's Technical Advisory Board. His expertise and experience will be invaluable to the growth of Maverick," stated Mr. McCabe, President and Chairman of Maverick Energy Group, Ltd. "The company will be announcing additional members in the coming days with specific industry and public company experiences."
Technical Data
MKGP stock is trading above the 20-Day and 50-Day Moving averages of $0.0338 and $0.0340 respectively. However, the stock is trading below the 200-Day moving average of $0.1274.