The mining sector has continued to be one of the sectors to have remained on the radars of many investors over the course of the past few days and it is expected to be in focus for the foreseeable future. On the other hand, there are certain mining stocks that have come into focus among investors in a big way this past Friday and one of those was the NexGen Mining Inc (OTCMKTS:NXGM) stock.
Market Action
On Friday, NXGM stock ended flat at $0.0351 with 16K shares, compared to its average volume of 7K shares. The stock moved within a range of $0.0351 – 0.0351 after opening trade at $0.0351.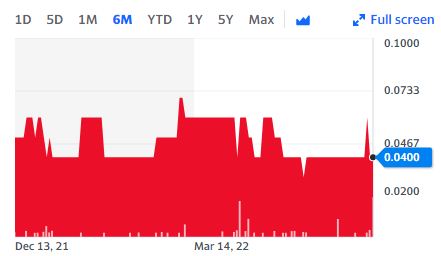 About The Company
NexGen Mining is described as a junior mining company and is involved in the mining, exploration, and production of precious metals. Some of the metals that the company produces include zinc, silver, lead, goal and some other base and precious metals. It owns a number of mining properties in the state of Nevada at this point in time and those from the core of its mining assets. In the past, the company had been known as Brilliant Sands Incorporated but in January of 2018, it changed its name to NexGen Mining Inc.
NexGen Mining Announces Extension to Letter of Intent to Acquire Electrum Copper Corp.
Last Friday, the company had come on to the radars of investors when it announced that it had inked an extension on the non-binding letter of intent in relation to the potential acquisition of Electrum Copper Corp. As per the provisions of the letter of intent the acquisition is going to be made in exchange for NexGen Mining common stock. It should be noted that if the acquisition does go through then it could prove to be a significant one for NexGen Mining.
It needs to be pointed out that Brilliant Sands is the owner of the Don Indio and Candela projects, both of which are located in Mexico. After the signing of the extension, the two entities are now going to have up until September 30 this year within which the agreement would need to be completed. In addition to that, it is also necessary to keep in mind that Electrum has also provided an unsecured loan for the purpose of financing expenses incurred for the transaction and also for the financing of mining activities.
Traders Note
NXGM stock is trading above the 10-Day and 50-Day Moving averages of $0.0410 and $0.0473. Moreover, the stock is trading in the neutral zone with RSI stands at 47.