It is fairly likely that more and more investors are going to take a look into the TGI Solar Power Group Inc (OTCMKTS:TSPG) stock this morning after it had emerged as a major gainer this past Friday and ended up with gains of as much as 8%.
Market Action
On Friday, TSPG stock gained 8.33% to $0.0039 with 90K shares, compared to its average volume of 1.1 million shares. The stock moved within a range of $0.0034 – 0.0039 after opening trade at $0.0034.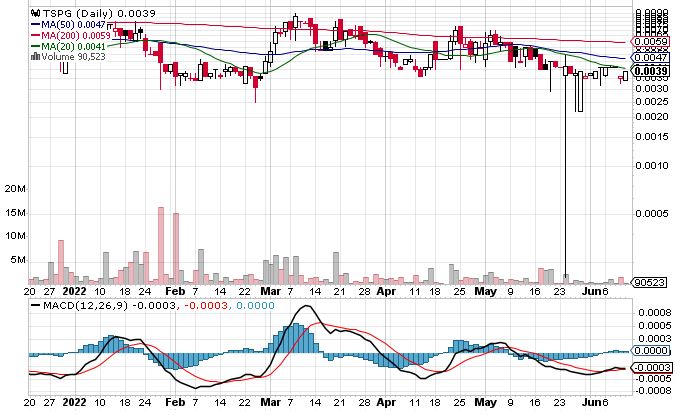 About The Company
First of all, it may be necessary for investors to take a look at the nature of the company and its business operations before making up their minds about TGI Solar Power one way or another. Despite its name, it needs to be remembered that TGI Solar Power is actually a diversified holding company and is involved in a wide range of industries.
The company is involved in acquiring a range of diverse and patented technologies, in addition to designs, methodologies, processes, and components for the sole purpose of creating commercial value. At the same time, the company also seeks to create competitive advantages.
Last Friday, there was no news at all about the company but it had come into focus among investors nonetheless and managed to clock gains. In this context, it ought to be noted that the rally in the stock may have appeared a bit random to investors, but the best course of action in this situation is perhaps to consider taking a look at the last important news that may have emerged about TGI Solar Power.
Advent Galaxy(TM), Division of TGI Enters Metaverse AR / VR World by Developing ADVENT Mega Mall REAT UPDATE
The last time the company had been in the news had been back on March 3 this year. At the time, the diversified holding company had announced that it was working on the development of the AR/VR ADVENT MEGA WALL metaverse.
The metaverse is going to be powered by Roomful Co technology and is also going to have its own NFT (non-fungible) token gallery. The announcement from the company was a significant one considering the fact that the metaverse is believed to be an industry and an ecosystem that could eventually be worth in the hundreds of billions.
Making an early move into it may eventually prove to be an inspired choice. The company is going to develop its metaverse on the REAT.io blockchain and it should be noted that it is a blockchain that is particularly suitable for the development of metaverse.
Traders Note
TSPG stock is trading below the 20-Day and 50-Day Moving averages of $0.0042 and $0.0047 respectively. Moreover, the stock is trading is the oversold zone with RSI stands at 44.