Stocks that trade within a range may often breakout strongly as well and that is possibly the reason why it may not be a good idea to completely ignore such stocks. On Wednesday, the Reviv3 Procare Company (OTCMKTS:RVIV) stock was trading in a range but at the same time, it ought to be noted that some crucial news had also emerged about the company. Hence, it could be a good idea for investors to take a look at the news and then make their minds up about the stock one way or another.
Market Action
On Wednesday, RVIV stock ended flat at $0.30 with 167K shares, compared to its average volume of 17K shares. The stock moved within a range of $0.2700 – 0.3000 after opening trade at $0.17.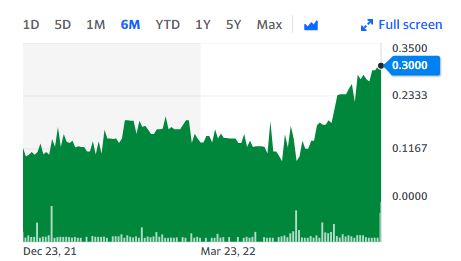 Reviv3 Closes Acquisition of Substantially All Assets of AXIL & Associated Brands.
The company came into the news cycle yesterday after it announced that it had been successful in finally completing the acquisition of almost all the assets of AXIL & Associated Brands. The acquisition had been announced by Reviv3 Procare previously. AXIL & Associated Brands is one of the leaders in hearing enhancement and protection products.
It was a major new announcement from the company and brings to a close a long drawn-out process. However, in addition to that, it is also necessary to point out the effect that the acquisition is going to have on Reviv3 Procare. Jeff Toghraie, who is the Chief Executive Officer of the company, spoke about the transaction as well.
He noted that the acquisition is going to help Reviv3 Procare in expanding its product portfolio considerably. He noted that in addition to expanding its presence into new industries, the acquisition is also going to help Reviv3 Procare in having a better chance of generating growth in terms of revenues.
He went on to add that AXIL possesses considerable expertise with regard to excellence in operational efficiency and in terms of innovations. Reviv3 Procare is going to look into the possibility of leveraging these qualities and making them a major part of the product development strategy.
The CEO went on to add that everyone at the company was 'thrilled' to have completed the transaction and he added that he believed that the acquisition would eventually lead to the creation of more value for the shareholders as well as partners at Reviv3 Procare.
Key Quote
"This transaction expands our product portfolio across a much wider range of industries and significantly broadens our growth and revenue generation capability," said Jeff Toghraie, CEO of Reviv3 Procare Company.
Traders Note
RVIV stock is trading above the 20-Day and 50-Day Moving averages of $0.2475 and $0.1786 respectively. Moreover, the stock is trading in the oversold zone with RSI stands at 67.