Publicly traded Nevada company, StereoVision Entertainment Inc (OTCMKTS:SVSN), is harnessing the award-winning team of industry professionals. They are working in domains of climate change mitigation through wholly owned subsidiary Climate Cure Capital and the for-profit majority-owned Nevada ESG Benefit corporation Eco Allies. Furthermore, they are creating, producing, and distributing family-friendly multi-media content with wholly owned 9-time Emmy-Award-winning production company REZN8.
Market Action
On Monday, SVSN stock slumped 32.23% to $0.0143 with 2.36 million shares, compared to its average volume of 504K shares. The stock moved within a range of $0.0133 – 0.0180 after opening trade at $0.0150.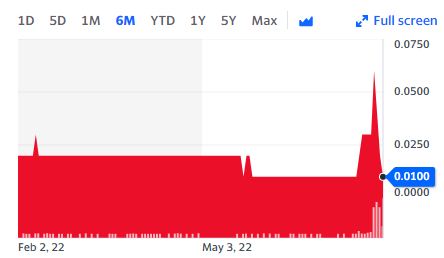 STERO VISION : Dimitri Rakopoulos Joins Eco Allies Board of Directors
Eco Allies on July 28, 2022, announced that Dimitri Rakopoulos has joined Eco Allies Board of Directors. A seasoned Executive, Dimitri has an academic background in Business Administration and Mechanical Engineering. He has finished studies at Queen Mary College as well as City University in London U.K. During his tenure, he held several positions from Running Plastics processing plants producing PP, PE, and PVC-related products.
He maintained business activities both in U.S and Europe between 1993 and 2010. Dimitri headed teams in the Design of advanced Fuels, Advanced Oil and Gas Downstream projects as he has been involved in the integrated design of Projects pertaining to Climate Mitigation and Energy Transition. He monitors all technologies around Carbon Capture and Sequestration. Having worked closely with R&D Departments of DOE-funded Universities in the United States, Dimitri has also worked with major corporations providing Power Generation Solutions using Green Hydrogen.
His depth of knowledge on how Innovative Technologies contribute to accelerating Energy Transition as well as Path to Carbon Zero, along with his Business Experience makes him a valuable team member for the organic growth of Eco Allies. With practical experience in the Integrated approach of Carbon Emission reduction projects, he has worked across renewables, low carbon fuel projects, Coastal Wetland Restoration as well as Recycling Projects.
Stereo Vision Entertainment on August 23, 2021, announced the signing of an independent auditing firm as well as a securities law firm for filing of an SEC Reg A and SEC Form 10.
StereoVision's CEO Jack Honour said that this is a vital step in the firm's approach to continue adding shareholder value as well as kicking the corporate actions into high gear. Honour added that the highly proficient legal and accounting professionals are benefitting the majority-owned Nevada ESG Benefit Company, Eco Allies Inc. Honour further stated that the firm has deployed the same team for filing StereoVision's SEC Form 10 as well as SEC Reg A for SVSN's planned uplisting to the OTCQB. The fact that SEC approved it in less than six days without comments was appreciated much by Honour.
Traders Note
SVSN stock is trading above the 20-Day and 50-Day Moving averages of $0.0162 and $0.0144 respectively. Moreover, the stock is trading is the oversold zone with RSI stands at 38.