CYIOS Corporation (OTCMKTS:CYIO) and its subsidiaries focus on building a one-stop shop crypto platform. The platform has crypto-currency lending through Helio's CeFi Aggregator platform, NFT minting and trading through Randombly NFT Marketplace,and Crypto trading through Helio Exchange and Choice Wellness. Choice focuses on developing and marketing branded products in wellness and health markets, including 24 brand and DR's CHOICE of products. Headquartered in Florida, CYIOS is focused on developing, distributing, and licensing proprietary products besides evaluating potential acquisition opportunities.
Market Action
On Wednesday, CYIO stock gained 0.36% to $0.0280 with 613K shares, compared to its average volume of  647K shares. The stock moved within a range of $0.0248 – 0.0300 after opening trade at $0.0276.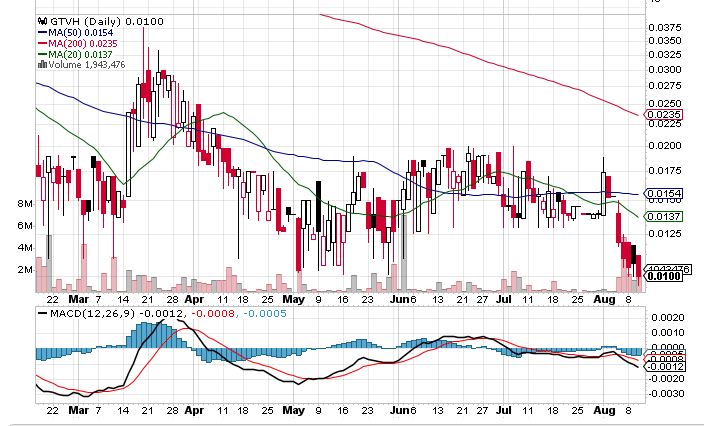 CYIOS Corp 's (OTC: CYIO) Immortals Group Details NFT, Web3 & Gaming Partnership Opportunities Including NFT Play to Earn Gaming and NFT Superhero Collection
CYOIS Corp on August 10, 2022, highlighted the recently announced partnership with SLH, LTD Ltd, which will provide significant market opportunities for Immortals. Furthermore, there will soon be an IP partnership with SLH, which would include an NFT play to earn the game. Additionally, the firm is working on a partnership through Randomly, a 100% Cyios owned, for developing NFT gaming.
Recently, the firm posted the Chairman's video update providing a comprehensive review of its subsidiary business. The agreement has rights for Immortals to produce and market the Superhero NFT collectibles. This is based on the inaugural franchise launch of Slam-Girl, a Superhero character franchise made in 2000 by legendary Stan Lee and Marvel animation legend Will Meugniot.
A recent report by Market Decipher estimates that the market size for collectibles was $402 billion in 2021. It is expected to reach $1 Trillion by 2032. The rapidly growing sectors include Sports NFT, Trading Card, and Digital Card. With more Fortune 100 firms entering the NFT world and Web3, a number of people speculate that 2022 may see mainstreaming of NFTs.
Mr. John O'Shea, Chairman of Cyios Corp said that firm is delighted on working with noteworthy iconic names in superhero entertainment. Shea added that it includes working with Shirrel Rhoades, Director of SLH Ltd. The owner of the historic library of Stan Lee creations, SLH has superheroes, super villains as well as digital entertainment.
He further said that these are rare Intellectual Properties curated by Mr. Rhoades, who has a track record of success in the publishing world.
CYIOS Corp on May 27, 2022, confirmed that Dubai's version of Comic-Con for the Metaverse, "MetaCon- Into the Metaverse" was held at The Arena, Dubai World Trade Center. Shirrel Rhoades said that the firm is at the cusp of unveiling the most vital metaverse superhero and MetaCon is an exciting platform for sharing the beautiful journey.
Will Meugniot said that Stan's genius was and will be ahead of the curve. The firm created Slam-Girl for experimenting with internet-based digital animation to reinvent the '60s comic book-originated Peter Parker-styled superhero. Meugniot added that considering the project is relevant two decades later tells volumes about the talent of Stan Lee. Meugniot is also the master behind the animation of The Incredible Hulk,Spider-Man, X-Men, Ultimate Avengers II amongst others.
Traders Note
CYIO stock is trading below the 20-Day and 50-Day Moving averages of $0.0323 and $0.0376 respectively. Moreover, the stock is trading is the oversold zone with RSI stands at 42.