A stock that may be of interest for investors at this point in time is that of ResGreen Group International Inc (OTCMKTS:RGGI) and as it happens, the company was in the news yesterday.
Market Action
On Thursday, RGGI stock ended flat at $0.0195 with 69.20K shares, compared to its average volume 147.97K shares. The stock moved within a range of $0.0195 – 0.0203 after opening trade at $0.0203.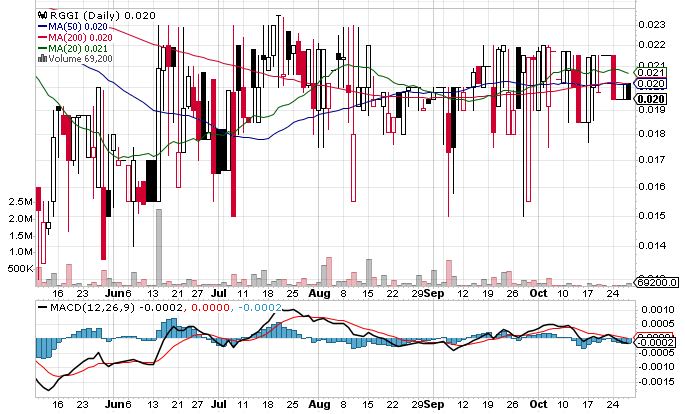 ResGreen Increases Flexibility of Its Wireless Automation Devices by Introducing New Web-Based Interface
The mobile software and new generation mobile robot firm introduced a new web interface yesterday that would enable wireless automation devices to be controlled remotely. Some of the devices that the interface could control include foot pedals, stack lights, push buttons and vision systems among others. The system is web based for all users and can be controlled through a computer, tablet or a smart phone. Users would not need to download any special mobile app in order to use the product.
It is entirely web based and users would simply need to sign in to their accounts for using it. The Chief Executive Officer of ResGreen Group InternationalParsh Patel spoke about the latest development as well.
He noted that the wireless automation devices that are produced by the company are leaders in the industry in terms of ease of use, costing and functionality. He went on to add that the web interface is going to allow customers to access ResGreen Group's IoT (Internet of Things) accessories from anywhere.
Key Quote
"Our wireless automation devices are leading the industry in functionality, cost-effectiveness and ease of use," said Parsh Patel, CEO at ResGreen. "With our latest web interface, customers can now access our industrial IoT accessories from anywhere in the building or at home."
Technical Data
AHIX stock is trading above the 20-Day and 50-Day Moving averages of $0.0097 and $0.0103 respectively. However, the stock is trading below the 200-Day moving average of $0.0324.