Although the company made a major announcement on Tuesday, it did not do much for the Vitana-X Inc (OTCMKTS:VITX) stock as it ended the day with a decline of as much as 6% amidst a selloff. The company was in the news yesterday after it announced that its product River 24 had gone online.
Market Reaction
On Tuesday, VITX stock moved down 5.56% to $0.0009 with 15.45 million shares, compared to its average volume 2.85 million shares. The stock moved within a range of $0.0006 – 0.0009 after opening trade at $0.0009.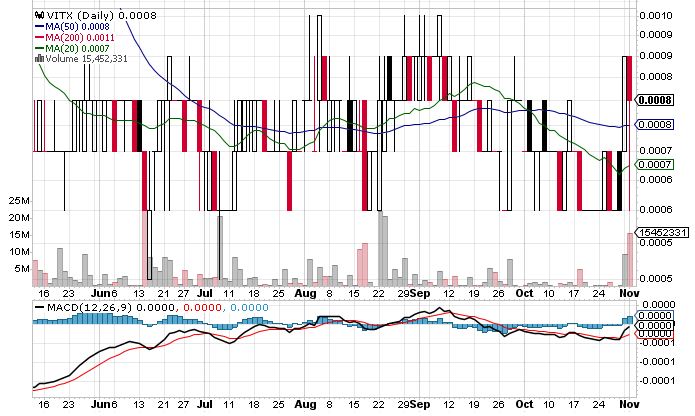 Vitana-X's River 24 Launches its Revolutionary Rental Platform for Boat Owners and Enthusiasts
The product in question is described as the 'Airbnb of Boat Rentals' and it goes without saying that the development was a significant one for Vitana-X. However, that was not all. In addition to that, Vitana-X also provided some key updates which may be of significant interest to investors.
The company announced that its marketing strategy in 2023 is going to involved the rebranding as a corporation and that may also include a change of name. To that end, Vitana-X has also contracted the services of a PCOAB audit firm which is going to be involved in auditing its financials with the ultimate target of becoming a SEC reporting company by next year.
However, in the interim all the financial and quarterly reports of the company are going to be filed with the OTC Markets. It remains to be seen if the stock can make a recovery today.
Technical Data
VITX stock is trading above the 20-Day and 50-Day Moving averages of $0.0007 and $0.0008 respectively. However, the stock is trading below the 200-Day moving average of $0.0011.