On Thursday the Optimus Healthcare Services Inc (OTCMKTS:OHCS) stock had emerged as one of the notable movers as it ended up with gains of 6% following a key announcement from Clinical Research Alliance, one of its business divisions.
Market Reaction
On Thursday, OHCS stock surged 6.45% to $1.6500 with more than 2.01K shares, compared to its average volume of 688 shares. The stock moved within a range of $1.5000 – 1.6500 after opening trade at $1.5000.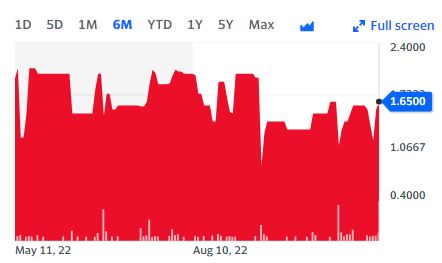 Clinical Research Alliance Announces Clinical Trial Partnership with Vantage Health
Clinical Research Alliance announced yesterday that it had gone into a strategic alliance with the company Vantage Health. By way of this partnership, the business division is going to be involved in providing clinical trials that are going to help in improving cancer treatments and also for boosting the quality of cancer related screenings. In this alliance, Vantage Health and Clinical Research Alliance are going to be involved in conducting clinical trials for different variants of cancer, including pancreatic cancer and breast cancer.
The companies are going to conduct these trials with patients who are located in the New York City zone. Clinical Research Alliance is an entity that is involved in providing healthcare professionals and physicians who are involved in providing their patients with the chance of participating in clinical trials. The latest announcement was a significant one and it is going to be interesting to see if it continues to have an effect on the Optimus stock or not.
Key Quote
"We're proud of the work we've accomplished with leaders in the industry to serve patients locally in clinical trials, and we are looking forward to partnering with Vantage Health in order to improve healthcare for New York City area patients and beyond" said John Sganga, President and CEO of CRA.