The former energy service provider GASE Energy Inc (OTCMKTS:GASE) was one of the companies that had come into considerable focus among investors on Friday after it made a significant new announcement.
Market Action
On Friday, GASE stock gained 6.25% to $0.0340 with 721.07K shares, compared to volume of 97.60K shares. The stock moved within a range of $0.0289 – 0.0440 after opening trade at $0.0440.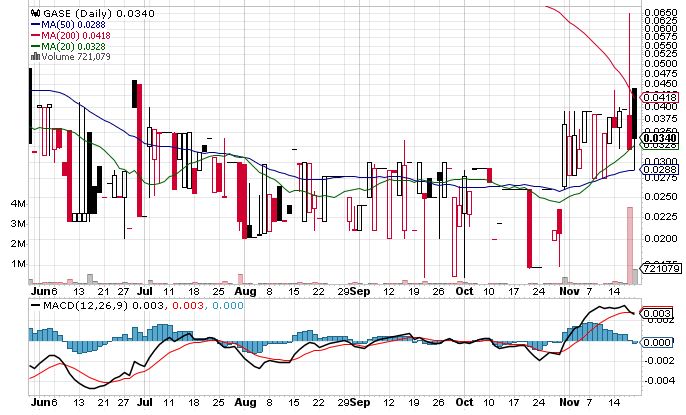 GASE Energy, Inc. agrees to merger terms with Btab Group Inc.
The company announced last Friday that it had signed a Definitive Acquisition Agreement with the company Btab Group Inc by way of which it was going to acquire as many as 5 subsidiaries of Btab. As per the terms of the agreement between the two parties, GASE Energy would issue as many as 63 million new shares in addition to 5 million Class B common shares with voting rights. In exchange, GASE would get the entire equity of Btab in those five subsidiaries.
It was noted that the business combination would create an entity that would command a valuation of as much as $75 million. However, that is not all. The combined entity generates revenues in excess of $11 million, gross profits of more than $3 million and EBITDA of more than $1 million. Hence, it could be said that the acquisitions could come as a major boost for GASE Energy in the long run. It may be a good idea to keep the stock in your watch lists.
Technical Data
GASE stock is trading above the 20-Day and 50-Day Moving averages of $0.0335 and $0.0288 respectively. However, the stock is trading below the 200-Day moving average of $0.0418.