iQSTEL, Inc. (OTCMKTS:IQST) releases management update highlighting the company's operating plan.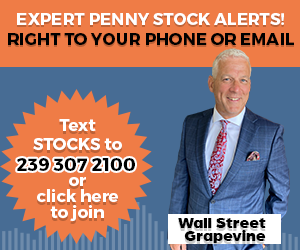 Market Action
Shares of IQST are up slightly as of 2 PM trading at .899 up .019 or 2.15% on the session. Shares are down 55% from their February highs but still hold an impressive 1666% gain from their 52 week low of .05. Shares have traded in a very tight range today between .88 and .91. Potential turning points to keep an eye on are .90 .92 and .95 above and .87 .86 and .83 below.
Highlights from todays release:
iQSTEL revenue more than doubled from 2019 to 2020.  The company reported revenue of $18 million in FY2019 and anticipates soon reporting well over $44 million in revenue for FY2020.
iQSTEL has forecasted revenue of $60.5 million for FY2021.
In addition to continued rapid revenue growth in FY2021, management expects to report increased profits.
iQSTEL ended Q1 with more than $2 Million in cash putting the company in an ideal position to pursue its expansion plans in the balance of FY2021.
The full release can be found here.
iQSTEL Inc (OTCMKTS:IQST) is a US-based publicly-listed company offering leading-edge Telecommunication, Technology and Fintech Services for Global Markets, with presence in 13 countries. The company provides services to the Telecommunications, Electric Vehicle (EV), Liquid Fuel Distribution, Chemical and Financial Services Industries. iQSTEL has 4 Business Divisions: Telecom, Technology, Fintech and Blockchain, with worldwide B2B and B2C customer relations operating through its subsidiaries: Etelix, SwissLink, QGlobal SMS, SMSDirectos, IoT Labs, Global Money One and itsBchain. The Company has an extensive portfolio of products and services for its clients: SMS, VoIP, 4G & 5G international infrastructure connectivity, Cloud-PBX, OmniChannel Marketing, IoT Smart Electric Vehicle Platform, iQ Batteries for Electric Vehicles, IoT Smart Gas Platform, IoT Smart Tank Platform, Visa Debit Card, Money Remittance, Mobile Number Portability Application MNPA (Blockchain Platform) and Settlement & Payments Marketplace (Blockchain Platform).

About DRP Gazette
DRPGazette.com reports on news from the Wall Street Grapevine. We cover penny stocks, breakouts, momentum plays, catalyst plays, bounce plays, and more. If you have a news story investors should hear about or are interested in being a guest contributor please contact Editor@DRPGazette.com.