It has just been more than a week into April and some winners are already emerging. Amazonas Florestal Ltd (OTCMKTS:AZFL) shares are one of the winners clocking gains of 50% so far.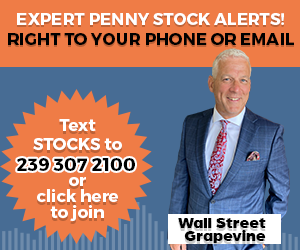 Market Action
As of 1:00 Shares of Amazonas Florestal LTD (OTCMKTS:AZFL) are up slightly today trading at .0079 up 2.5% gaining .0002 on the session. Volume is a steady 478 million shares and 3,300 trades have taken place. Trading opened today at .00784 and has ranged between .0071 and .0085. AZFL came close to its 52 week high of .0088 established in March before selling off a bit. Short-term otential support and resistance areas to keep an eye on may be .0088 and .0091 above and .007 and .0063 below. 
AZFL issued news today. Here are the highlights: The full release can be found here. 
Amazonas Florestal Ltd Announces Completion and Publication of All of Its Pending Disclosures with OTC Markets
Amazonas Florestal, Ltd.  (OTCMKTS:AZFL) announced today that the Company has completed and posted all of its pending OTC Markets Disclosures and Financial Reports. 
OTC Markets has acknowledged publication of all of the pending Quarterly and Annual Reports beginning with the 2018 Annual Report and through the 2020 Annual Report. 
The Company also announced that today the Company has published the Attorney Opinion Letter on Current Financials that includes a positive review of all of the disclosures posted yesterday 04.07.2021. 
These filings complete all of the company's financial obligations with OTC Markets and should bring it back to current Pink Sheets Information Tier status in the coming days once OTC Markets completes their review of the filings.
About Amazonas Florestal Ltd. 
Amazonas Florestal Ltd. is a natural resources company dedicated to innovative, sustainable management of large tracts of land in the rainforests of Amazonas, Brazil, that include the certification and sale of carbon credits. In 2017, the Company shifted gears to focus on growing, harvesting, research and development of Industrial Hemp and related products in the U.S.A. and for the U.S. and Latin Markets. In 2021, the Company will build an important Hemp Oil Extraction facility in South Florida dedicated to the production of premium bulk cannabinoid extractions derived from Hemp and products that use these extractions as an active ingredient for Human and Animal Health and Wellness.
Headquartered in Miami, FL, Amazonas' goal is to become a leader in field of Cannabinoid Extractions serving labs that use these chemicals as a raw material for human and animal consumption in health and beauty products.

About DRP Gazette
DRPGazette.com reports on news from the Wall Street Grapevine. We cover penny stocks, breakouts, momentum plays, catalyst plays, bounce plays, and more. If you have a news story investors should hear about or are interested in being a guest contributor please contact Editor@DRPGazette.com.