The magic mushroom industry has managed to catch the attention of investors and Minerco Inc (OTCMKTS:MINE) is one of the players in this new industry. 
Market Action
As of 11:44 shares of MINE were trading up 16% at .0048. Volume is a very heavy 513 million shares double its 30-day average trading volume of 225 million. Minerco Inc (OTCMKTS:MINE) opened the day at .0042 and has traded between .004 and .0063. Potential pivot points to keep an eye on are .007 and .0094 to the upside and .0033 and .0025 to the downside.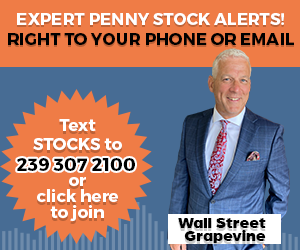 This morning Minerco stock has emerged as one of the bigger gainers after it made an announcement with regards to its magic mushroom business. Minerco Inc (OTCMKTS:MINE) today announced that it expects to be the first Company in the Magic Mushroom industry to open an entire facility dedicated towards the distribution of its micro-dosing product lines in addition to the CBD and Delta 8 products, amongst others, that will also be distributed by WLLCO, a white label CBD company that the Company acquired last month.
It is a major development for the company and the news was welcomed with great optimism by the market as well. The stock soared by as much as 35% on the back of the announcement and it now remains to be seen if it can continue to hold or add to its gains through the rest of the day. Investors could consider keeping track of the Minerco stock over the course of the coming days.
About Minerco, Inc. (OTCMKTS:MINE)
Minerco, Inc. (OTCMKTS: MINE), which was acquired by psilocybin research and investment firm based out of Jamaica, is emerging as the world's first publicly-traded company focused on the research, production, and distribution of psilocybin mushrooms.

About DRP Gazette
DRPGazette.com reports on news from the Wall Street Grapevine. We cover penny stocks, breakouts, momentum plays, catalyst plays, bounce plays, and more. If you have a news story investors should hear about or are interested in being a guest contributor please contact Editor@DRPGazette.com.