China-based independent technology platform operator Pintec Technology Holdings Ltd (NASDAQ:PT) managed to make a bit of a recovery yesterday after tanking from its 52 week high of $2.99 from February.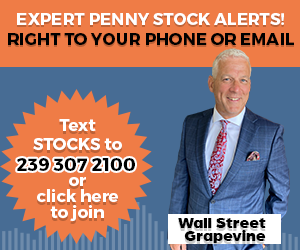 Yesterday shares bounced a bit and were up as much as 25% during the session.
Todays Market Action
As of 10:30 Thursday Pintec Technology Holdings (NASDAQ:PT) were off 2.2% down .03 to $1.31. Trading opened at 1.301 and has traded between 1.23 and 1.32. Volume is 513 thousand shares about half its 30-day average daily trading volume. Traders may want to keep their eyes on resistance levels of 1.36 and 1.38 above and support levels of 1.27 and 1.20 below. 

Heard It Through The Wall Street Grapevine.
Traders and investors on social media platforms such as Stocktwits and Reddit appear more bullish than bearish.
There was no news yesterday morning and the rally in the Pintec stock may appear random. However, at the same time, it is also necessary to point out that back on April 2 the company had announced the date of its Extraordinary General Meeting.
The meeting is going to be held on May 7, 2021, and two main proposals are going to be voted on. One is related to changing the authorized share capital for Pintec to $250,000. The other is related to an amendment to Pintec's Fourth or Current Amended and Restated Memorandum of Association and Articles of Association.
About DRP Gazette
DRPGazette.com reports on news from the Wall Street Grapevine. We cover penny stocks, breakouts, momentum plays, catalyst plays, bounce plays, and more. If you have a news story investors should hear about or are interested in being a guest contributor please contact Editor@DRPGazette.com.