While it is true Pedro's List, formerly known as Pedro's List Inc.  (OTCMKTS:QSMG), saw its stock trade within a range on Tuesday, it should be noted that there was a major new development yesterday and it may be a good move for investors to consider taking a closer look into it. Before going into the actual development, investors perhaps need to have a better idea about the company.
Market Action
On Tuesday, QSMG stock ended flat at $0.0111 with 20K shares, compared to its average volume of 7K shares. The stock moved within a range of $0.0111 – 0.0111 after opening trade at $0.0111.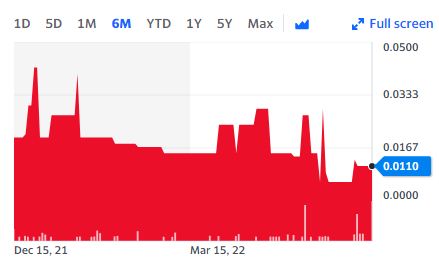 About Pedro's List Inc.
At this point in time, Pedro's List Inc. does not have any considerable operations. However, in the past it had been involved in developing marketing paths for the purpose of distribution of fitness products in the wholesale markets all over the United States.
Currently the company is involved in running a digital platform that connects home owners with professionals who can provide a range of common services. It was in October last year that it changed its name from Quest Management to Pedro's List. It is based out of Fulton in New York.
Pedro's List Inc. (QSMG) Acquires Pedro's List, US, LLC; The Consumer Driven Technology Platform Is Now a Public Company
On Tuesday, the company was in the news after it announced that it had been successful in completing the filing for completing the acquisition of Pedro's List US LLC in a deal comprised of a share exchange and a reverse merger. The reverse merger is a significant one since it helps Pedro's List US LLC in becoming a public company and that may prove to be a long term boos for Pedro's List as it continues to grow its operations.
In addition to that, this reverse merger is also going to help the company in expanding into another major market, Mexico. The reverse merger and the expertise of Pedro's List in this sector is going to be the major factor that ought to be kept in mind when considering this deal.
There is always a demand for service providers who can  be relied upon and Mexico could well be a market that may be ripe for such a digital offering. Although the market did not react to the news yesterday, it may now be a good idea for investors to consider keeping an eye on the Pedro's List stock today.
Key Quote
"We are extremely pleased to officially be a public company. After all the processes necessary, we are excited about being able to offer the public the opportunity to participate in our growth and initiate all the services we have to help." Stated Andrew Birnbaum, Pedro's List's Chief Executive Officer.
Traders Note
QSMG stock is trading below the 20-Day and 50-Day Moving averages of $0.0160 and $0.0160 respectively. Moreover, the stock is trading is the neutral zone with RSI stands at 36.