The smart energy and photoelectric display industries garner a lot of attention among investors nowadays. Investors who might be interested in these sectors could consider taking a closer look at Ionix Technology Inc (OTCMKTS:IINX), which is involved in aggregating businesses in those sectors.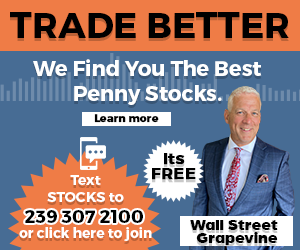 This morning the stock has been on the move and so far it has managed to record gains of as much as 20% on the back of a key announcement from the company.
Market Action
As of 11:30 shares of IINX were trading up 11% at .2555 up .024 so far on the days session. Volume was 1million shares almost 4 times its average daily volume of 272,137. IINX opened the day at .2298 and has traded between .2298 and .30. Potential pivot points to keep an eye on are .277 and .324 to the upside and .206 and .182 to the downside.

This morning the company announced that Huixiang Energy Technology, one of Ionix's subsidiary companies, managed to sign strategic partnerships with two electric vehicle companies. One of those is HiBoss Electric Vehicle and the other one is Gongjue Electric Vehicle. It is a major development for the company and could prove to be a significant boost to Huixiang Energy's business as well.

Huixiang is involved in the development of fast charging and longer-lasting electric vehicle batteries. A strategic partnership of nature announced today could lead to long-term prosperity.

About DRP Gazette
DRPGazette.com reports on news from the Wall Street Grapevine. We cover penny stocks, breakouts, momentum plays, catalyst plays, bounce plays, and more. If you have a news story investors should hear about or are interested in being a guest contributor please contact Editor@DRPGazette.com.