Multicorp International Inc (OTCMKTS:MCIC) is up big early in Wednesdays trading session but why?
Market Action
As of 10:09 AM shares of MCIC were up 56% trading at .0119 up .0043 on the day. Trading opened at .009 and has ranged between .0089 and .0149. Volume has been a very heavy 19 million shares already trading 6 times its 30 day average trading volume of 3.3 million shares. Potential pivot points to watch are .0120, .016 and .022 above and .00 and .004 below.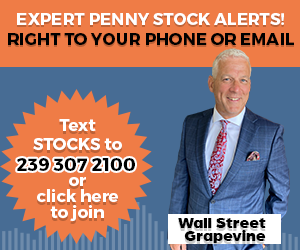 So what has investors all excited? If we take a look at OTCmarkets.com we see Multicorp International Inc has a stop sign and is labeled pink, no information, dark or defunct. There is also no news to be found.
However if we look under disclosures we find the company has filed its 2019 and 2020 10Qs and 10Ks yesterday 4/6/2021.
Traders may be speculating that MCIC will now be looking for a business to acquire or embark on.
Here are a few highlights from the Multicorp International Inc 2020 10K. All numbers are unaudited.
BALANCE SHEET
ASSETS
CURRENT ASSETS Cash $552.00
Loan from Shareholders $306,631.00
Total Current Assets $307,183.00

OTHER ASSETS
Organization Costs $75,000.00
Accum Amort-Organization Costs -$75,000.00
$0.00
TOTAL ASSETS $307,183.00
LIABILITIES AND SHAREHOLDERS' EQUITY
CURRENT LIABILITIES 0
SHAREHOLDERS' EQUITY
CAPITAL STOCK
Common Stock, authorized shares
1,750,000,000 $1,396.00
Issued and outstanding – 1,392,887,031 @PV
$.000001
Additional Paid-in Capital $124,851.00
RETAINED EARNINGS $180,936.00
TOTAL LIABILITIES & STOCKHOLDERS' EQUITY $307,183.00
MULTICORP INTERNATIONAL INC
CONSOLIDATED INCOME STATEMENT
FOR THE 12 MONTHS ENDED December 31, 2020
(Unaudited)
Revenue $0.00
Interest Income $0.00
OPERATING EXPENSES
Amortization Expense $0.00
Bank Service Charge $0.00
Office Expense $0.00
Rental of Equipment $0.00
Taxes-Business $0.00
Taxes-Federal $0.00
Taxes-State Income $0.00
TOTAL OPERATING EXPENSES $0.00
NET INCOME $0.00

About DRP Gazette
DRPGazette.com reports on news from the Wall Street Grapevine. We cover penny stocks, breakouts, momentum plays, catalyst plays, bounce plays, and more. If you have a news story investors should hear about or are interested in being a guest contributor please contact Editor@DRPGazette.com.