Innovative water technology firm and developer of solar-powered AQUAtap water purification technology, Quest Water Global Inc (OTCMKTS:QWTR) on August 30, 2022, provided the corporate updates.
Trading Data                     
On Tuesday, QWTR stock ended flat at $0.1251 with more than 165K shares, compared to volume of 11k shares. The stock moved within a range of $0.1250 – 0.2000 after opening trade at $0.1250.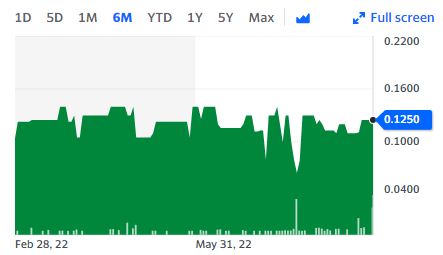 Quest Water Global Provides Corporate Update
In November 2021, the firm engaged K.R. Margetson Ltd for providing audit services. A PCAOB-registered accounting firm, K.R. Margetson, has over four decades of experience in giving audits for public companies listed on US or Canadian stock exchanges. In March this year, the company filed three years (2019-2021) of audited financial statements with the United States Securities and Exchange Commission as well as the British Columbia Securities Commission.
Peter Miele, Vice President and Director of Quest said that BCSC revoked the
cease trade order originally issued against the firm on April 23, 2015. Miele added that the company gives the update based on the significant milestones achieved and the recent developments for expansion of operations and accelerating growth. The Vice President added that the management has worked on meeting as well as maintaining the firm's current financial reporting obligations. Furthermore, the firm has cleaned up the balance sheet and pursuing the revocation of the BCSC cease trade order.
The firm also announced raising US$5-10M in the near term even as it anticipates the bulk of the proceeds to scale the AQUAtap Oasis Partnership SARL initiative in the Democratic Republic of the Congo.
Technical Data
QWTR stock is trading above the 20-Day and 50-Day Moving averages of $0.1164 and $0.1121 respectively. Moreover, the stock is trading above the 200-Day moving average of $0.1248.